NOTE: Exporting to CSV requires premium features.
To import fill ups, use the same format found in the exported comma-separated values (CSV) file and follow the importing steps below.
#1: Tap the Share Button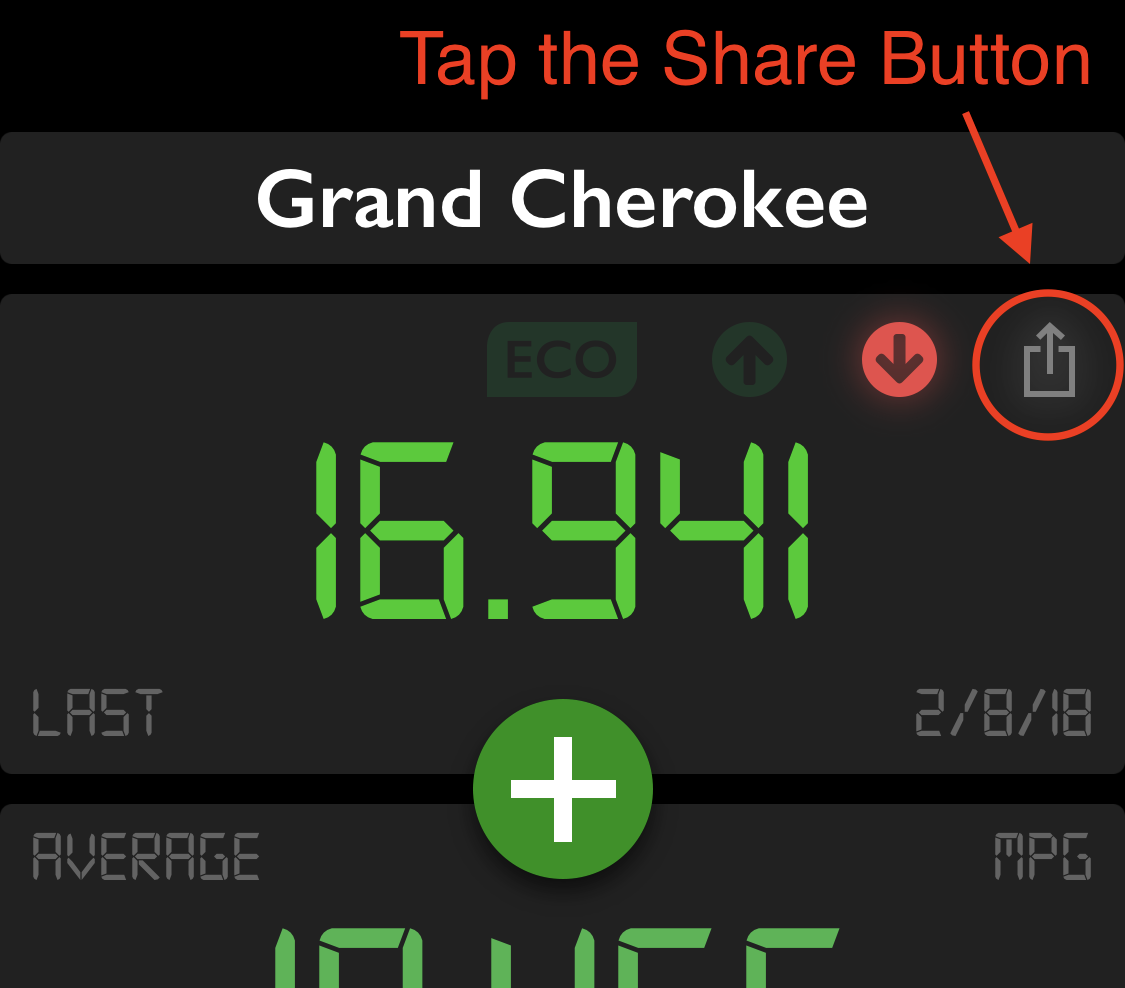 ---
#2: Tap "Export vehicle fill ups (CSV)"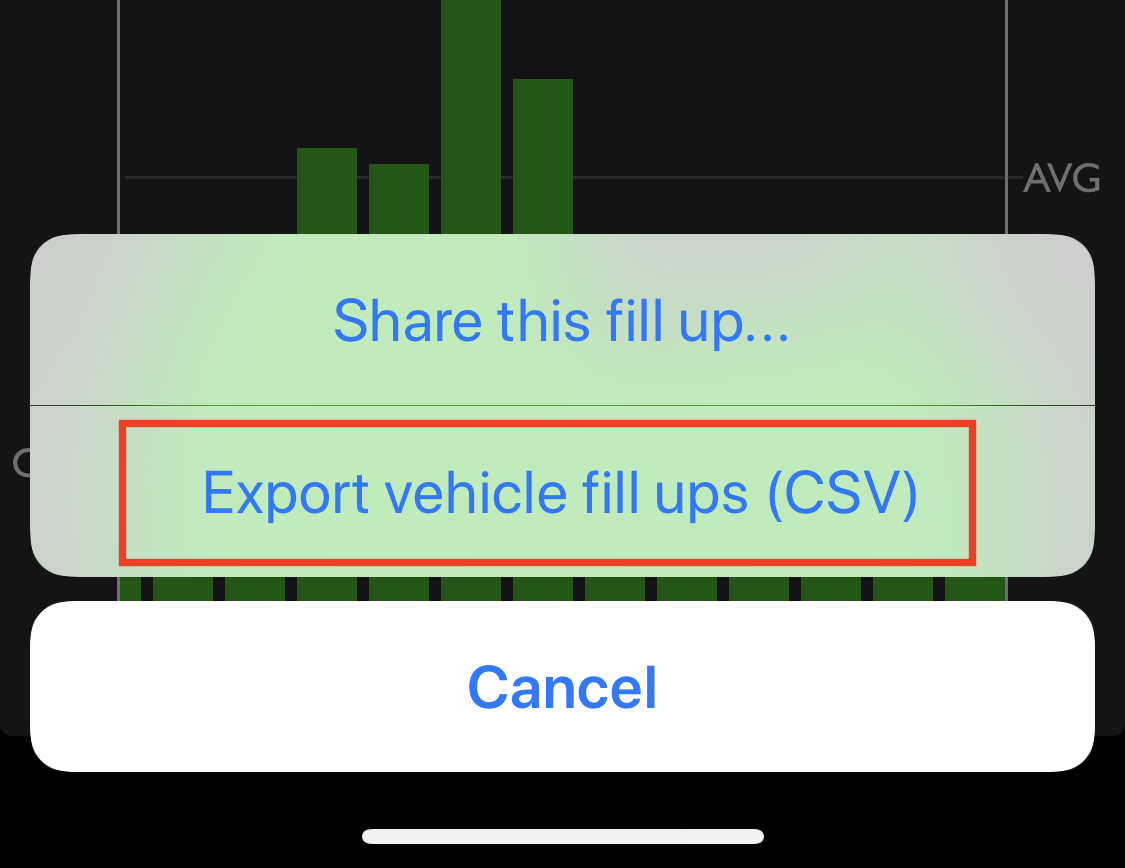 ---
#3: Tap "Email…"
---
#4: Type recipient's email address and press "Send"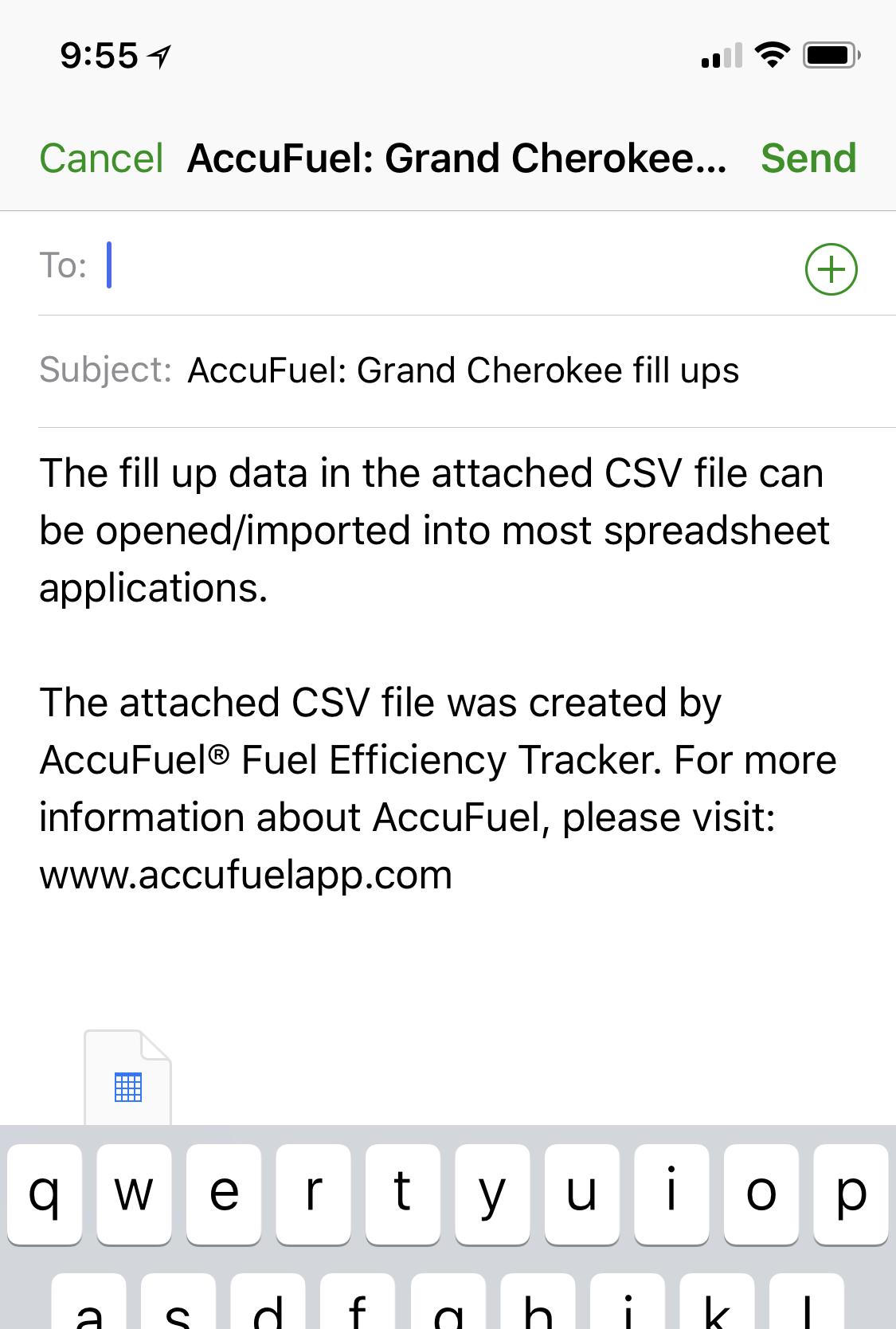 ---
#5: Tap the CSV attachment in the received email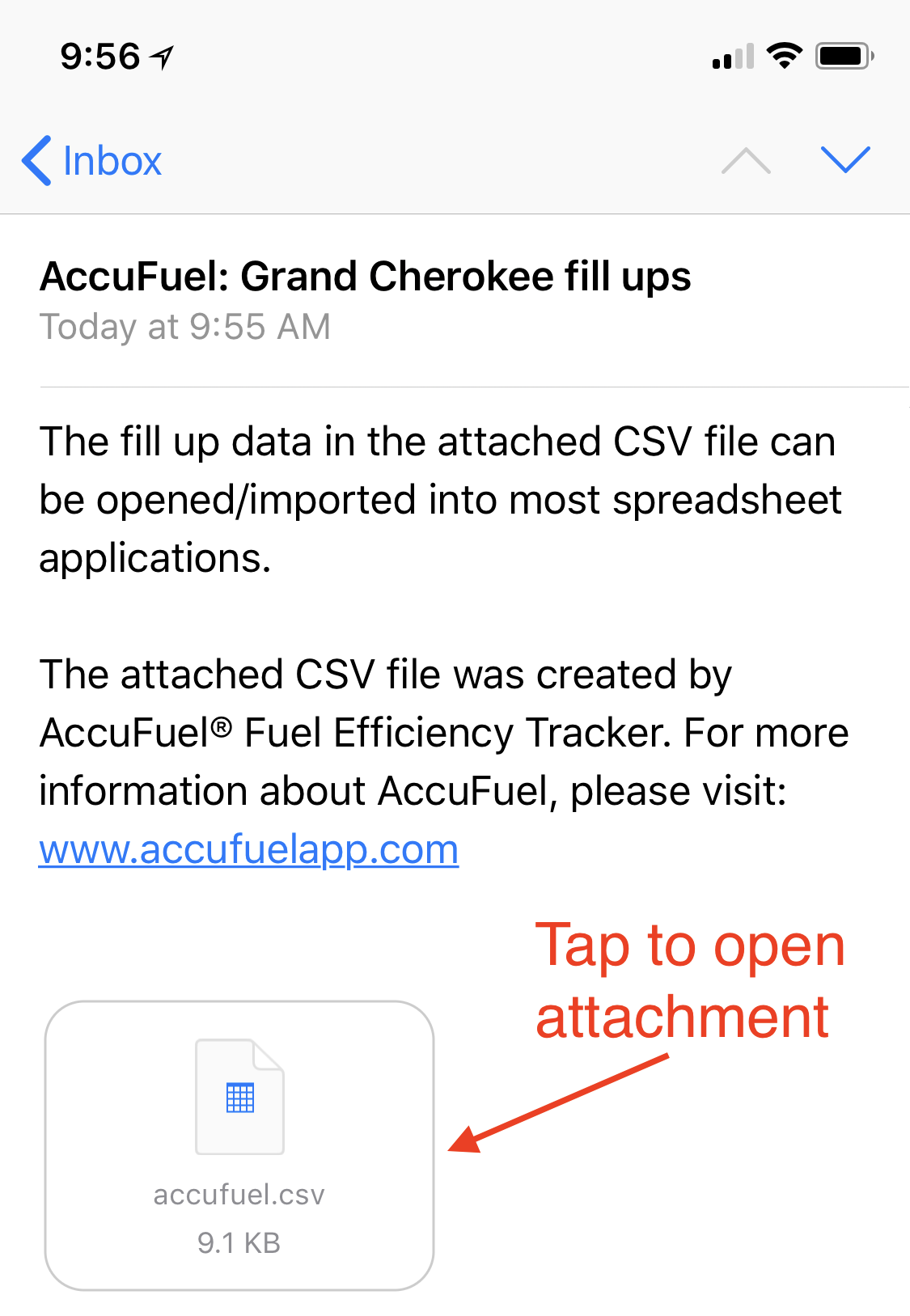 ---
#6: Tap the share button while viewing the CSV file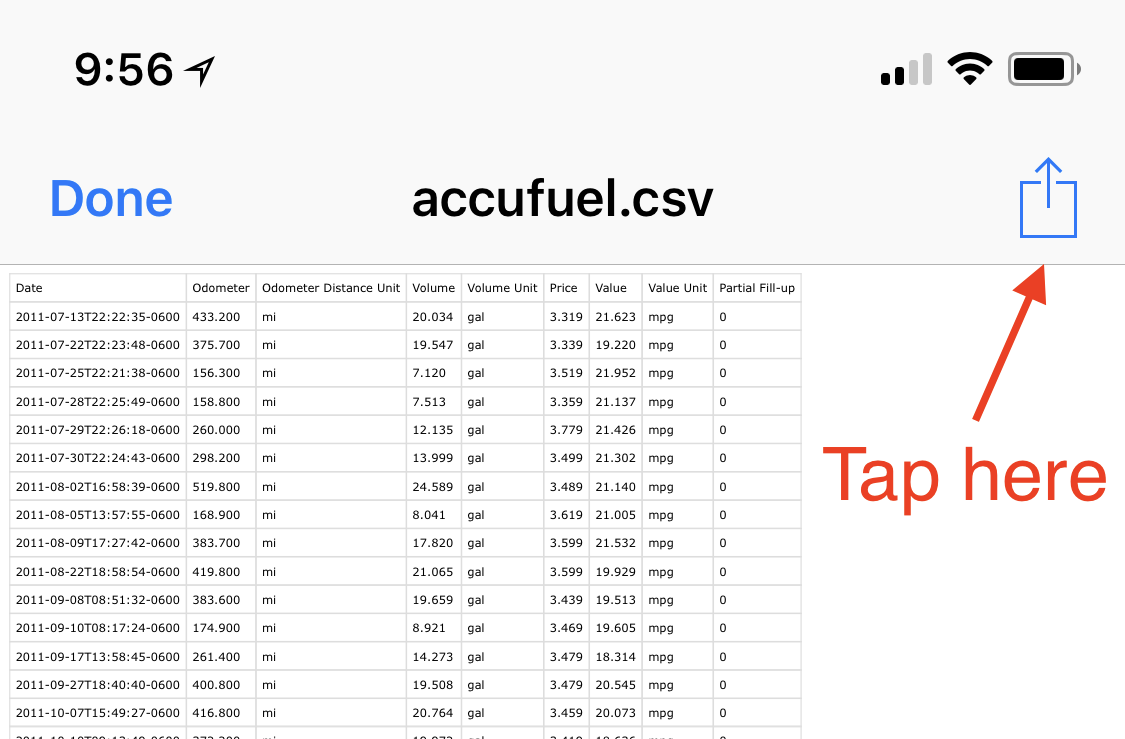 ---
#7: Tap "Copy to AccuFuel"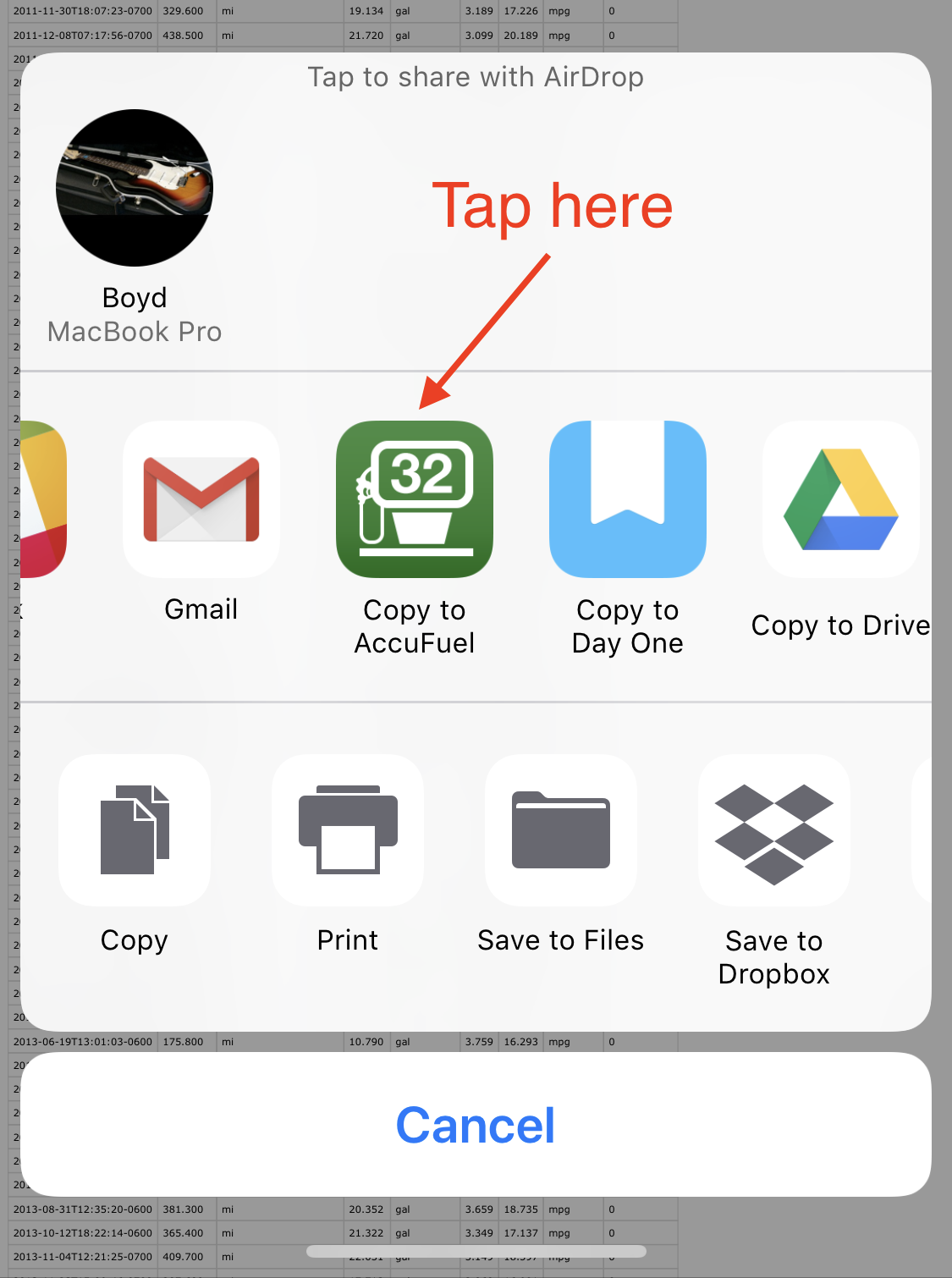 ---
#8: Choose a vehicle to import the fill ups into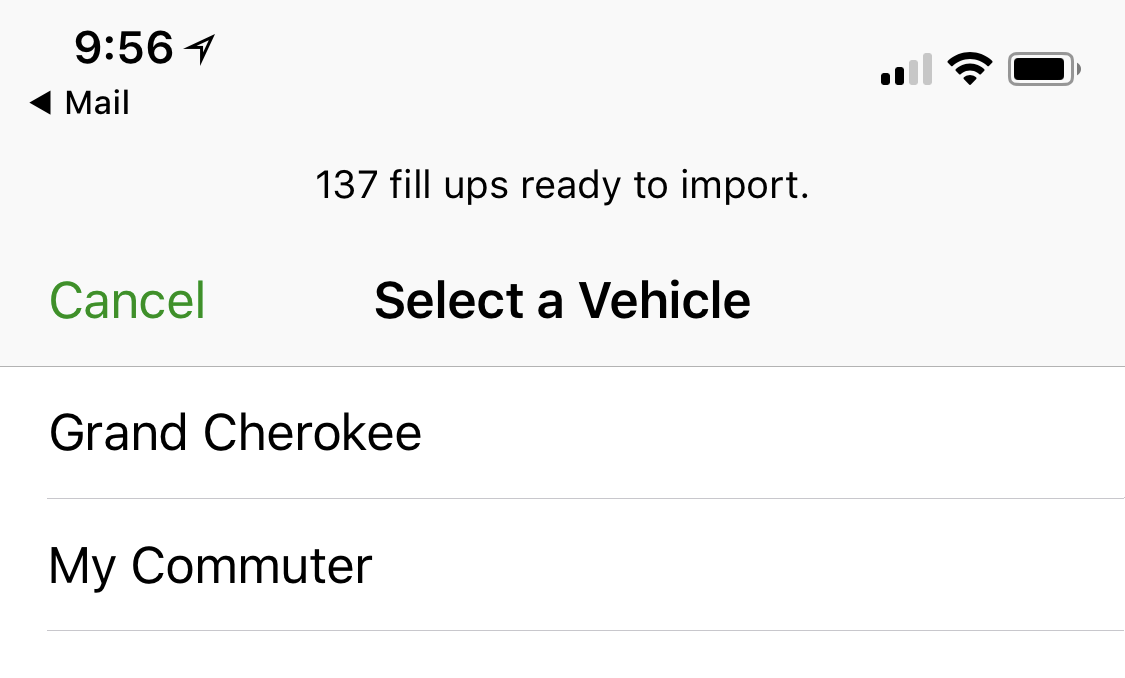 ---
#9: Your import is complete!